Special cathegory of fragrance products includ. Give your clothes a magnificent scent!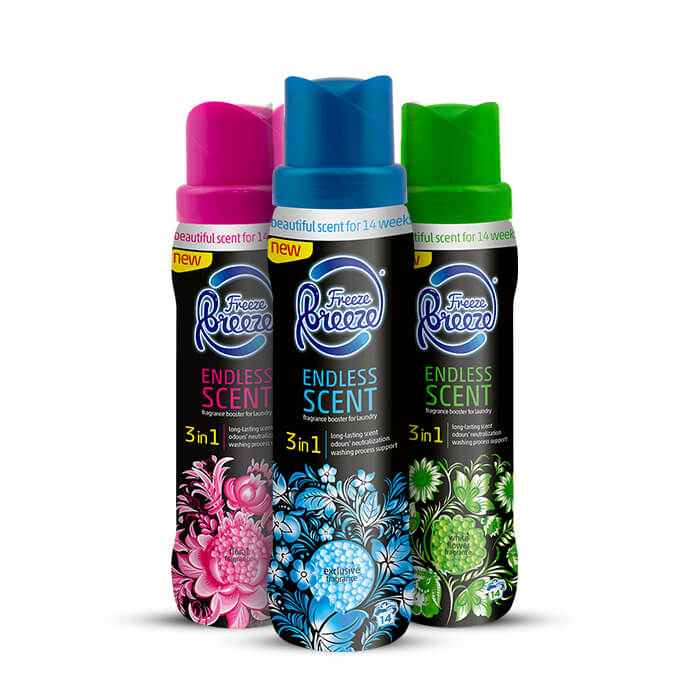 Fragrance boosters for laundry
A new, unique product for washing – Freeze Breeze scented pearls! It's perfect solution that gives your clothes a unique and pleasant fragrance that lasts for many weeks! Just put the pearls directly to the washing machine's drum just before washing. From the very beginning of the washing cycle they release their aromas that penetrate deep into the fabric fibers. They perfectly neutralize unpleasant odors and also help detergents in removing stains. Freeze Breeze White Flower, Floral and Exclusive pearls give the garment a pleasant, floral fragrance.
The offer includes:
Fragrance booster for laundry White Flowers – 275 g
Fragrance booster for laundry Exclusive – 275 g
Fragrance booster for laundry Floral – 275 g